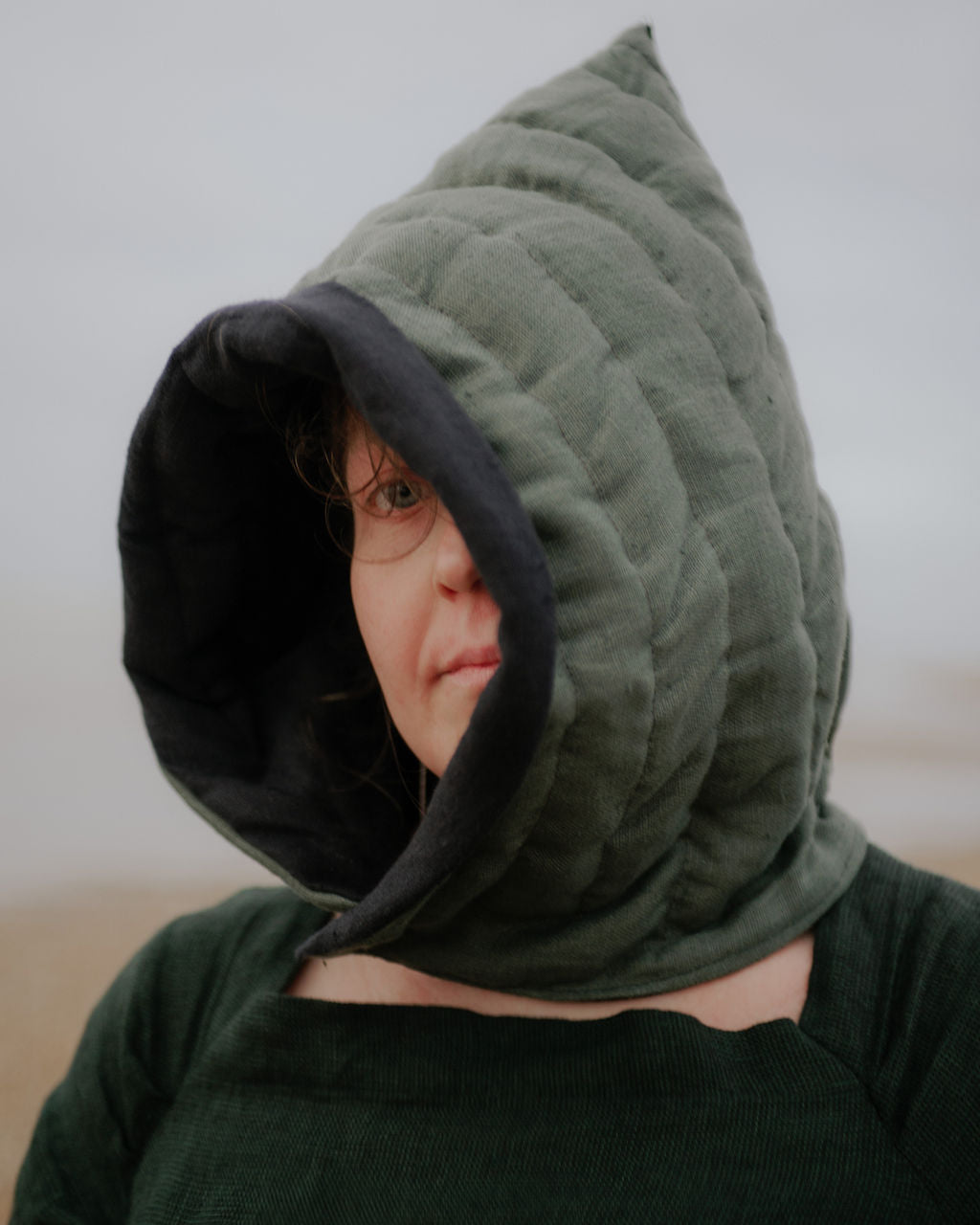 Our Designer
Founder, Marta Cernovskaja, is a Siberian-born textile graduate who spent her young life in Lithuania and formative years in Brighton. She is now based in SE London by the Thames Barrier in Woolwich:
I started Lemuel MC in 2015 after being "made redundant" from a luxury design house due to my chronic skin condition. With my confidence at its lowest ebb, my partner persuaded me to invest my time and skills in what I love – design and linen; linen being something that, as well as being sustainable and beautiful, is breathable, antibacterial and anti-allergic for the skin. At the heart of Lemuel MC is my belief (or fact?) that the future of fashion must be ethical, sustainable and environmentally friendly.
Linen should play a big role. It is a natural fabric grown without the need for pesticides and with less water than cotton, and is durable and kind to even the most sensitive skin. Even if I didn't make linen clothes, I'd be wearing it every day. Linen is so tactile and beautiful, and as well as the sustainability aspect, my second aim is to show that linen is not just for summer, but is perfect for winter too, being both breathable and perfect for layering.
I founded Lemuel MC to harness the beauty and sustainability of linen with timeless "perfect simple" design and a commitment to a transparent and ethical way of working, showing with both our clothes and way of business that fashion can make the world a better place.
Photo by Laima Arlauskaite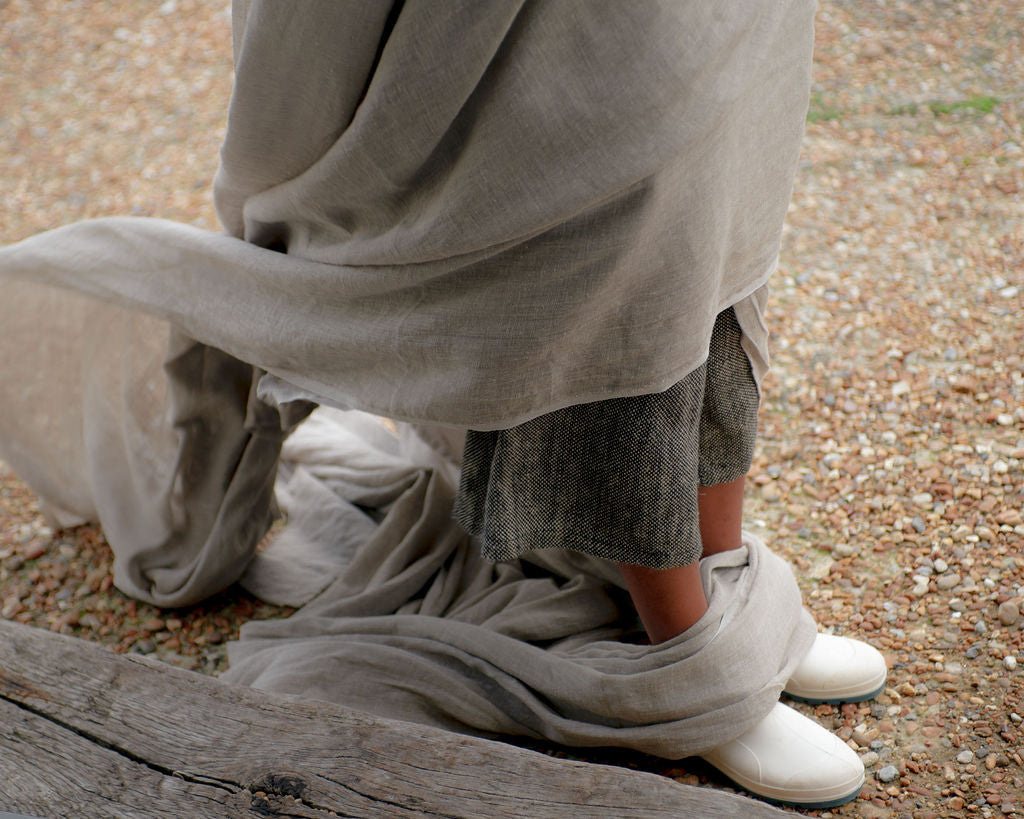 Linen

Our artisan clothes are crafted from 100% linen; a fabric it's easy to fall in love with. Grown with no need for fertilisers or pesticides, and using very little water, linen is the perfect choice for the environmentally conscious.

It's appeal doesn't end there. It's durable, gets softer and and is absolutely beautiful to the eye and touch -especially when transformed by our seamstresses into unique Lemuel MC
designs.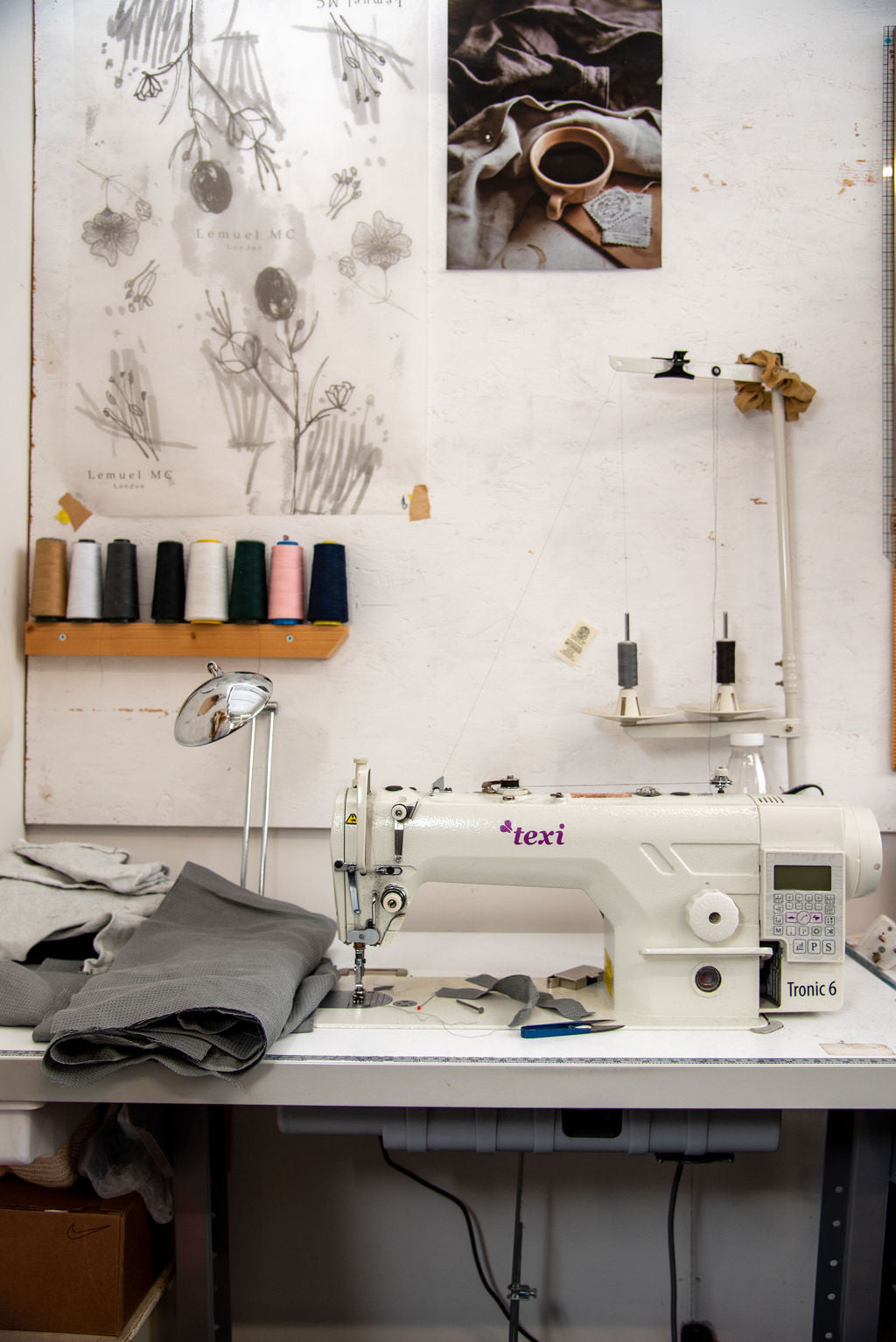 Hand-Made in London
Each item is carefully cut, made and finished in-house in our studio in SE London.
We use double-stitch seams for durability and firmly believe that every woman (and man!) needs pockets.
All in all, we try to be about as sustainable as it's possible to be without giving up on modern life and heading into the woods - offering beautiful fashion without compromise.