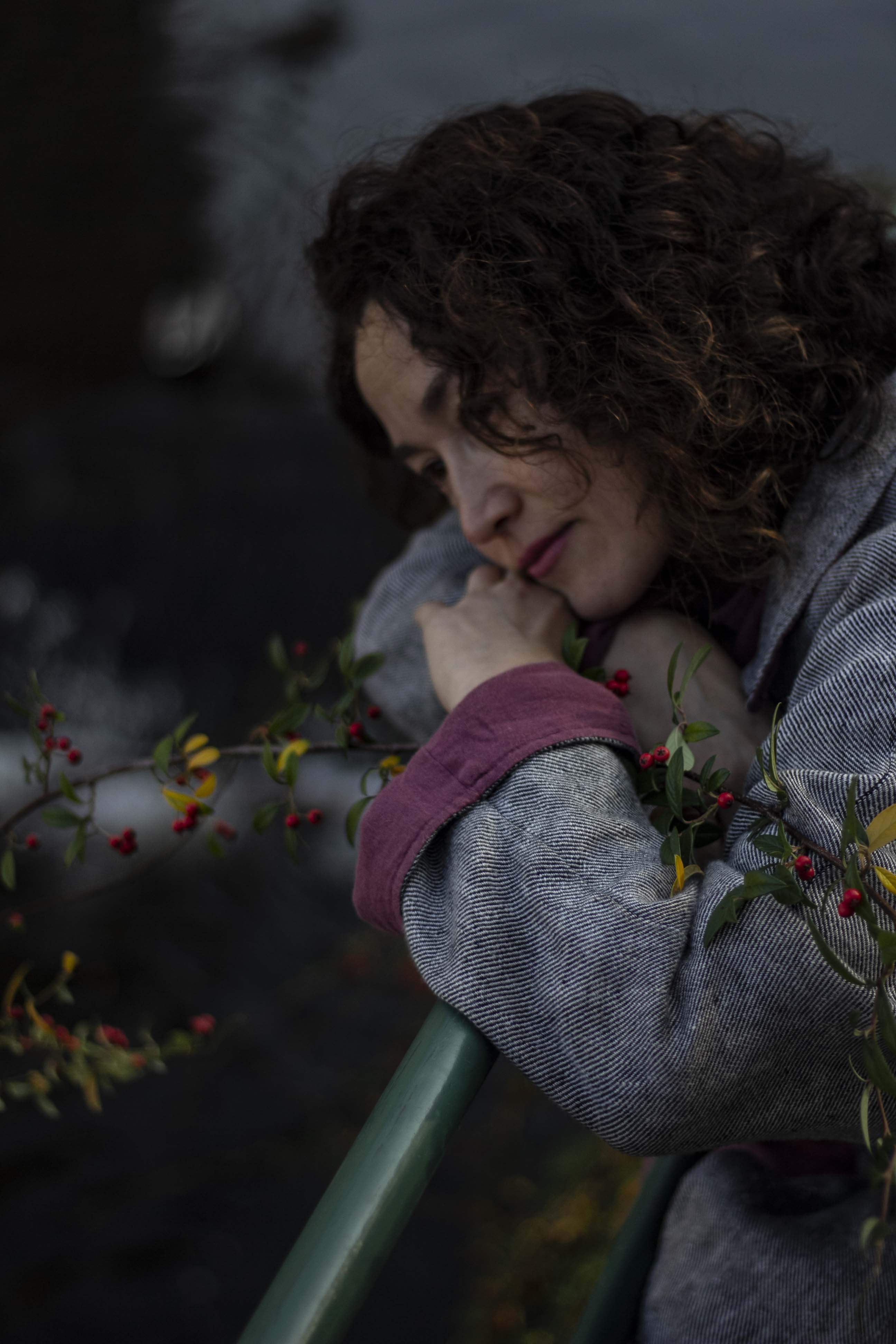 Written by Holly Ashby
With the British winter well and truly on the way, we are delighted to introduce our beautiful linen transitional coat to our range. Made from softened heavy linen, our long-cut coat is reversible (with two colours) and perfect for snuggling up throughout winters for years to come - designed and hand-made to be as hard-wearing as possible.
Linen: Not Just a Summer Fabric
We tend of think of linen as light, airy and perfect for keeping us cool when the heat of summer is threatening to become oppressive. But while it is indeed perfect for this, heavier linens are actually an ideal winter material.
Linen is constructed from hollow fibres, and as such it acts as a natural insulator, adjusting to your body temperature so you are more refreshed in summer and nicely wrapped up in winter.
Our clothes are also perfect for layering - loose-fitting dresses can be paired with shirts beneath and completed by a heavy linen coat on top, creating layers of warm air between you and the elements.
This coat is a wonderful transitional coat, taking you from the chill of autumn to the cold of winter in comfort. In fact, transformation and transition is the key to it's design - purple one day, grey the next.
Why linen is a great alternative to cotton.
Unlike polyester, rayon or nylon, cotton is a natural - rather than synthetic - material. It's therefore often thought of as the more environmentally friendly option, especially if it's organic, but unfortunately there is still a heavy environmental price to pay in the production of cotton clothes.
Globally, 35 million hectares of cotton are under cultivation, and for the most part this farming requires the heavy use of pesticides (which have been linked to the decline in our bees) and herbicides to control weeds.
While we do not know the full effects of herbicides entering our environment, but the World Health Organisation has deemed glyphosate - a commonly used herbicide which can be found in weedkillers such as Roundup - as "probably carcinogenic", and its use is leading to glyphosate-resistant weeds.
But perhaps the most pressing issue is the fact that growing cotton require huge amounts of water, which is having a severe knock-on effect in countries such as India, where water scarcity means that 100 million people do not have access to safe water.
Amazingly, the water used to grow India's cotton exports in 2013 would be enough to supply 85% of the country's 1.24 billion people with 100 litres of water every day for a year.
Linen requires far less water in its cultivation, and as it is more hard-wearing than cotton tends to be, it also lasts longer. In buying fewer items of clothes we can massively reduce the impact of our fashion choices on the world around us, and linen is the ideal material for hard-wearing garments.
Wearable and durable
Our coat has been carefully designed and is deliberately timeless - this isn't a coat you'll look at in five years and exclaim "what was I thinking!" as fashion moves on and trends are left behind. The fact it's reversible - and therefore essentially two coats in one - means you can tailor your colour choice to your outfit, and dress it up in a variety of styles without ever getting bored.
The advantage here is, instead of having four or five coats that spend most of their lives unworn before being replaced in a couple of years, you can create a staple wardrobe which serves you well for years - maybe even decades.
Please see here if you want to get your coat (which is made to order) today!
Comments (0)